Yes, we are back in the USA!! The hot part (weather-wise) of the country. The title of the post may even suggest a very hot part. That's what at least the "desert" part implies. What about the second part? The dagger.
The desert dagger is an English translation of "izote de desierto". And this "izote de desierto" is a lesser-known name of a tree native to the south-western part of the United States – the Joshua tree. Apparently the Mormon settlers came up with the name of the plant as they claimed its shape reminds them of Joshua – a biblical figure – extending his arms towards the heaven.
So here's the plant: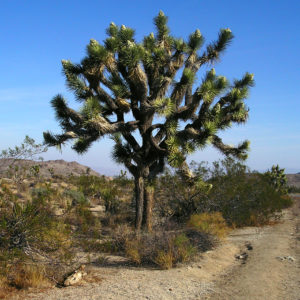 If you spot a specimen with less branches then with a little bit of imagination it does resemble a human reaching for the sky.
Some time ago the US authorities (to be specific: the American Congress) decided that the arid area of southeastern California should be protected by law. Incidentally, this is the area where Joshua trees can be found. This made choosing a name for the national park easier: Joshua Tree National Park.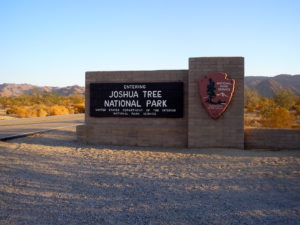 Let's have a look around then:
Joshua trees are a key part of the park's landscape. That however doesn't mean that there is nothing else in the area. Contrary to the popular belief deserts are teaming with life. Evolution has prepared many species of animals and plants to survive the harsh conditions of the Mojave Desert.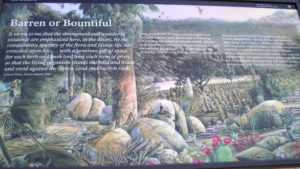 A prime example of such organisms ready to take on the constant heat are the cacti. In the park itself there is an area full of cacti. Welcome to the Cholla Cactus Garden:
Deserts in general have some otherworldly landscapes so don't be surprised if the next Star Wars movie will be shot somewhere in the vicinity of Joshua Tree National Park. After all, it's just a stone's throw from the City of Angels.
Next time we will still be wandering around the desert (don't forget to take plenty of water).